Patagonia National Park
Chile
Our Rooms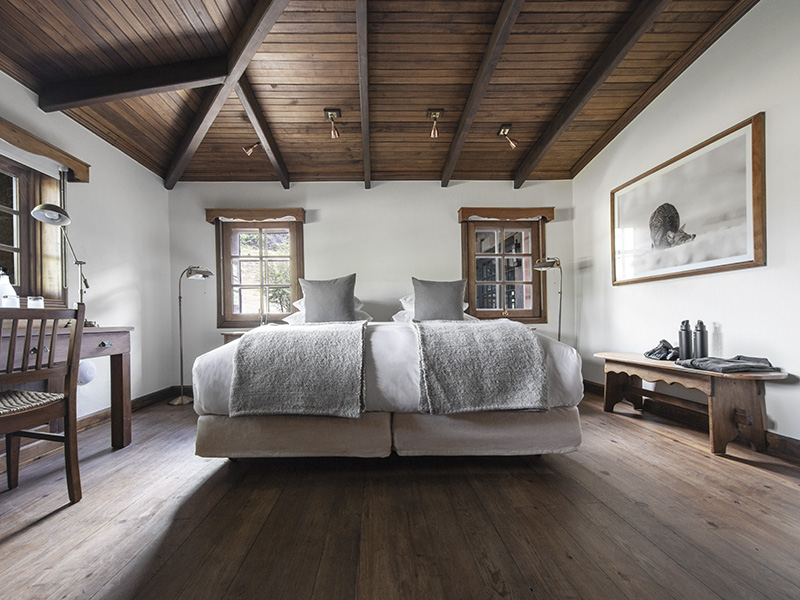 STANDARD ROOM
8 standard rooms of 25 – 32 m2, with magnificent views to the Tamango and Tamanguito hills and the park in general.

See more details >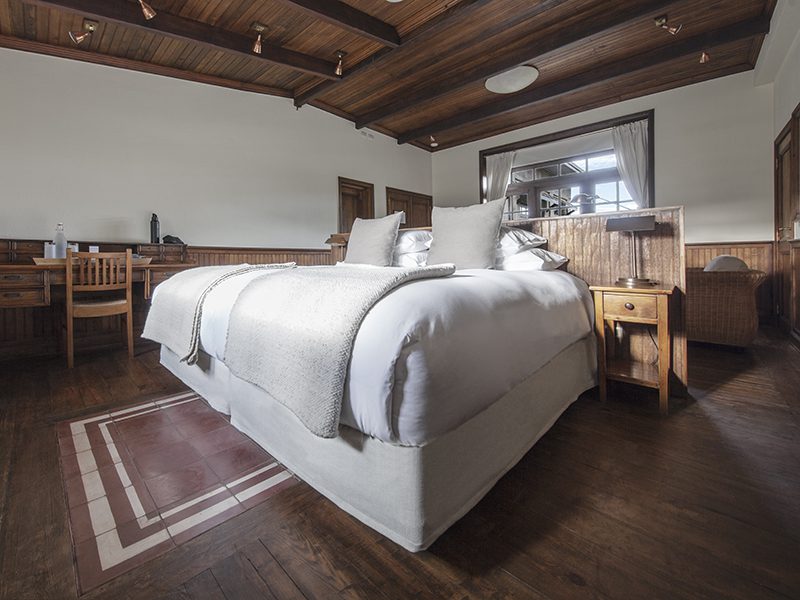 Suite
2 suites of 35 – 42 m2, with magnificent views to the Tamanto and Tamanguito hills and to the park in general.
See more details >
Lodge & Services
Architecture
Architecture
Built by the Tompkins Conservations, our lodge is sited in the sector of Valle Chacabuco. It was designed to reduce as much as possible the interference with the natural environment, and based on structures from iconic national parks worldwide and traditional Patagonian estancias.
CUISINE
CUISINE
The gastronomic offer of our Explora lodge in Patagonia National Park was designed by Pablo Jesús Rivero, owner of "Don Julio" chosen as the 10° Best Restaurant in Latin America according to the ranking of The World's 50 Best Restaurants 2021, and by Guido Tassi, the consulting chef at Don Julio.
His cuisine uses fresh and local products developed by small producers in the area. A part of his gastronomy highlights the gaucho culture of the zone's estancias, such as the rite of the asado (barbecue) over a wood fire.
*The restaurant is open to travelers who are not staying at the Explora lodge. More information here.
Bar
Bar
This is our meeting point after a day of explorations. Here you will be able to relax and share your experiences while you enjoy an intimate atmosphere, a good wine or pisco sour, and more than a story.