Our cuisine is an interpetation of the Patagonian environment
Patagonia is a vast territory with countless defining features, part of which have been incorporated into the new gastronomical proposition of 2 of our lodges in this region: The Patagonia National Park in Chile and El Chaltén in Argentina.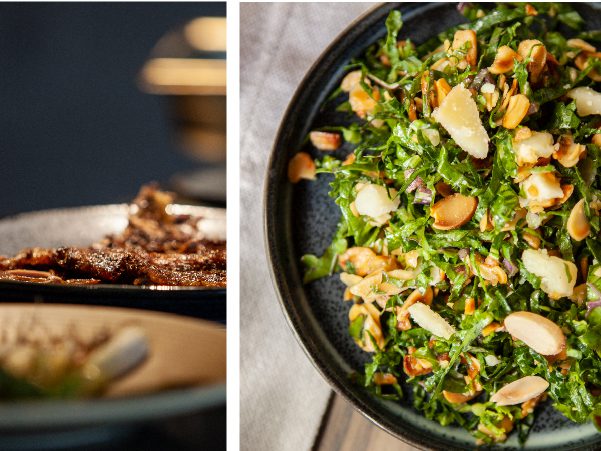 The proposition and design are by two experts: Pablo Jesús Rivero – owner of the restaurant "Don Julio", 10th best restaurant in Latin America according to the World's 50 Best Restaurants 2021 – and Guido Tassi, consultant chef to Don Julio.  
Thus, travelers will enjoy a new type of dining experience in our destinations, where the products of the day are the lead actors. For example, they can delight in a brunch that is an interpretation of the surroundings at their maximum expression, with a wide variety of vegetables, salads, stews, and proteins roasted in a mud oven for them to choose from.
Meanwhile, at dinner they experience the rite of fire, very characteristic of the region and a tradition dating back to its ancient inhabitants. Our travelers can enjoy the cut of meat the day barbecued on a wood fire, handmade sausages, empanadas baked in a mud oven, and different local seasonal vegetables.
The experience will vary depending on the region, the local producers, and the season, which guarantees contact with the environment and what the land provides at that time of year. We invite you to get to know a new form of exploration, of going beyond the territory we are in. A way for us to approach local culture.
LESS IMPACT WITH LOCAL PRODUCTS
Most of the products used in our kitchen come from nearby small suppliers and producers, lowering our environmental impact with fresh and recently harvested products such as vegetables, fruits, eggs, cheese, and meats, among others.