El Chaltén
Patagonia, Argentina
Our Rooms
Designed to take full advantage of the silence, privacy, and spaciousness of the surrounding landscape, ensuring deep rest after a long day of exploration. At Explora, we actively seek disconnection from everyday routine.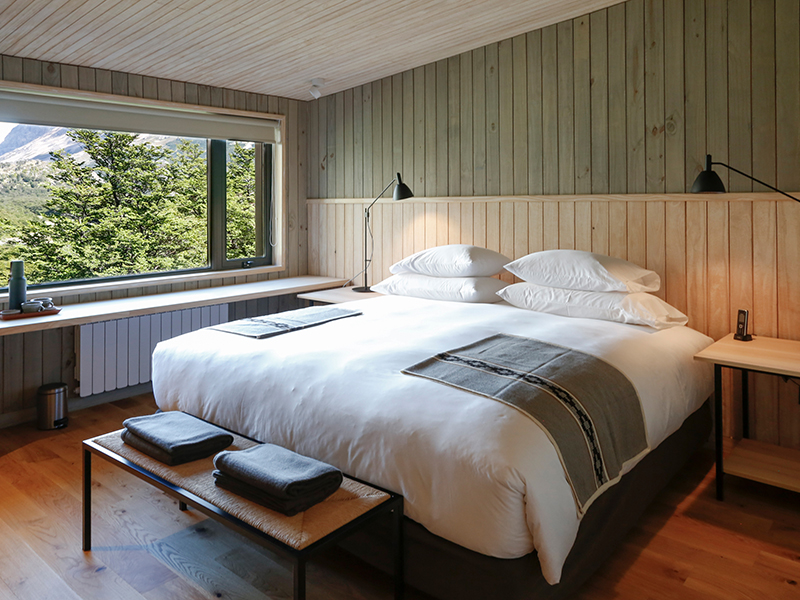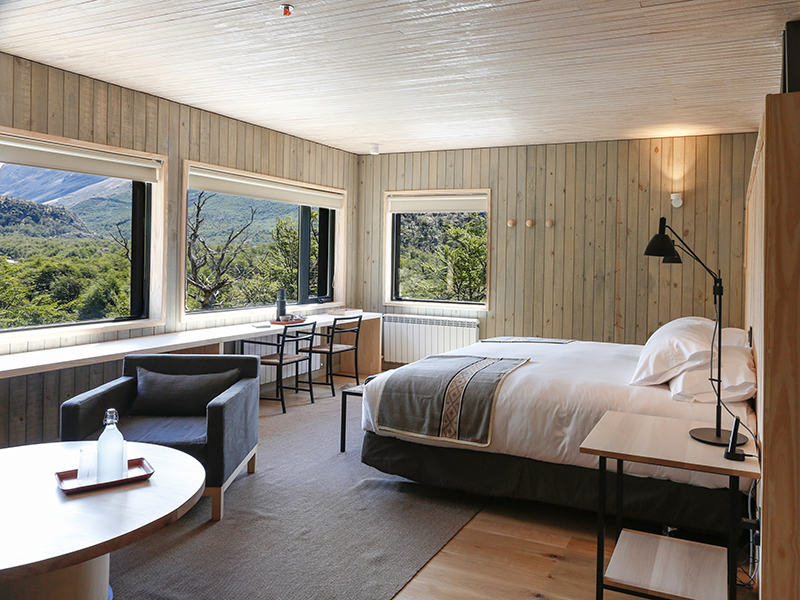 Lodge & Services
LOCATION
LOCATION
Explora is located amidst a private natural reserve, on the north bank of the Eléctrico River and surrounded by dense forests of lenga and ñirre trees. Its strategic position is perfect to explore the Southern Patagonia Ice Field, the world's third largest fresh water reserve.
Our Cuisine
Our Cuisine
The Argentinean Pablo Jesús Rivero –a leading figure of Argentinean cuisine and owner of Don Julio, chosen as the 10° top restaurant in Latin America according to The World's 50 Best Restaurants 2021 ranking– along with Guido Tassi –also Argentinean chef and adviser at Don Julio– designed the new menu for explora El Chaltén.
The menu is sustained on the interpretation of the surroundings, nature, and culinary landscape. We will only use seasonal raw materials purchased from small farmers, produced with agroecological standards, and even wild harvested products.
SPA
SPA
Built for disconnection and immersion in nature with amazing views of the ñirre forest, we offer a space of relaxation where our travelers can enjoy of two massages rooms, two saunas and five open-air Jacuzzis.
In addition, there are six lounge chairs outside and a shower with a view of the valley and the Eléctrico River, perfect after a day of exploration.