Explora is chosen as the World's Leading Expedition Company in 2021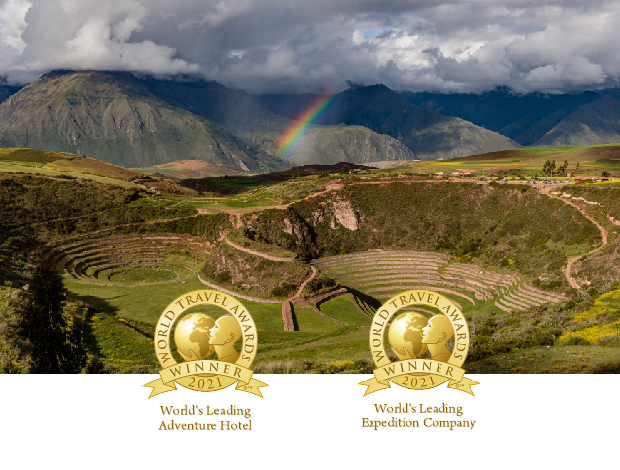 We are proud to receive the award for the World's Leading Expedition Company for the third year running, while Explora in the Sacred Valley & Machu Picchu was also distinguished as the World's Leading Adventure Hotel for the first time at the 28th World Travel Awards in 2021, which represent the top achievements in travel and tourism.
It should be noted that Explora won 4 awards in the South America category as Best South American Expedition Company, Leading Boutique Hotel in Chile with Explora Atacama, Leading Boutique Hotel in Peru with Explora in Sacred Valley, and Leading Resort in Chile with Explora in Torres del Paine.
This acknowledgment has twice the value this year after all of the ravages that the pandemic caused to tourism, and it gives us additional energy to continue with our purpose that we love so much.
For this reason, we give thanks to everyone who voted for us; this award is an acknowledgment for our team, travelers, partners, and all those who are part of the Explora family, because this would not have been possible without them!
For more information, we invite you to get to know our lodges here. For reservations or quotes, please contact our booking team at +56223952800 or reserve@explora.com