Atacama
Desert & Altiplano, Chile
Travelers Voice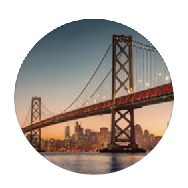 One of the most incredible places I've ever seen.
We spent 4 wonderful days in this incredible resort, everything about this place is top notch and first class. Our room was very spacious with a beautiful view of the Andes in the distance. The service was outstanding, the food and drinks service were excellent. The staff was incredibly friendly and accommodating sometimes it seems like they could read your mind. The amount and quantity of adventures and excursions was incredible, the staff is quite mindful of the altitude and organizes your activities in such a way as you are able to acclimatize and get the full enjoyment out of the experience. Albeit we were here only a few days it felt a lot longer since we participated in a myriad of different things. This place is so exceptional they they even have their own telescope for night sky viewing. Finally I would like to give kudos to the wonderful guides who were so patient and accommodating and made this a true adventure of a lifetime.

lisvelasco2001
03/03/2022
Great Experience
We spent three nights at the Explora Atacama. The room (#34) was beautiful with a great view. Great layout for our luggage and all of our hiking gear.

There is a good assortment of activities for all levels. The guides and friendly and accessible. We were fortunate to have Mica (who is AWESOME) for all of our hikes. Nacho was our guide for the horseback riding and he was great as well. We also did a half day bike ride into the canyon. I would highly suggest the Hot Springs and the Geyser Hikes.

There is an observatory so make sure you take advantage of the night star gazing. You will learn a lot. The food was incredible. Drinks were delicious. Make sure you get the lemonade. Service was impeccable. Because the lodge was not at capacity, our groups were small and we really got individualized attention.

Discover Our Destinations
Endless revelations and possibilities await