Atacama
Chile
Our Rooms
Designed to take full advantage of the silence, privacy, and spaciousness of the surrounding landscape, ensuring deep rest after a long day of exploration.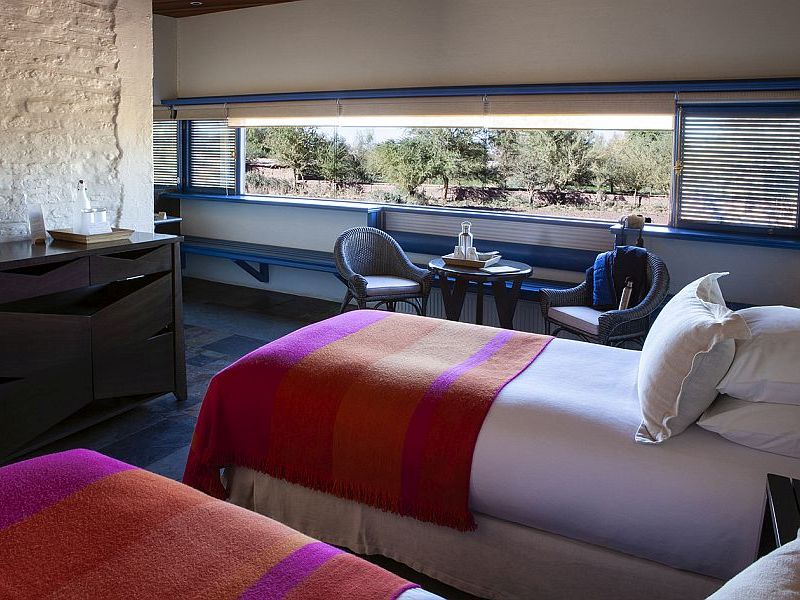 TULUR ROOM
19 Tulur rooms measuring 33m² (355 feet²), 8 of them are interconnected rooms, ideal for families. Views to the hotel's grounds. Non-smoking rooms     
See more details >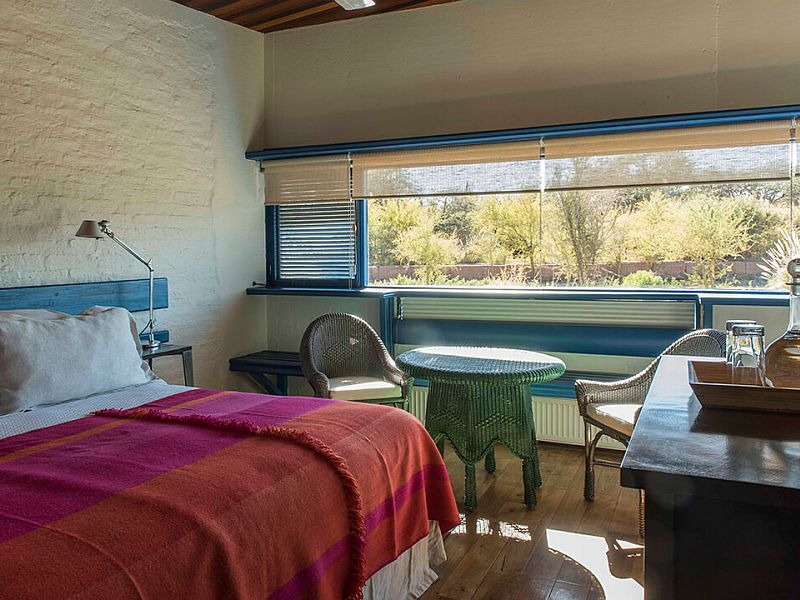 YALI ROOM
27 Yali rooms measuring 33m² (355 feet²). Views of the desert landscape.
See more details >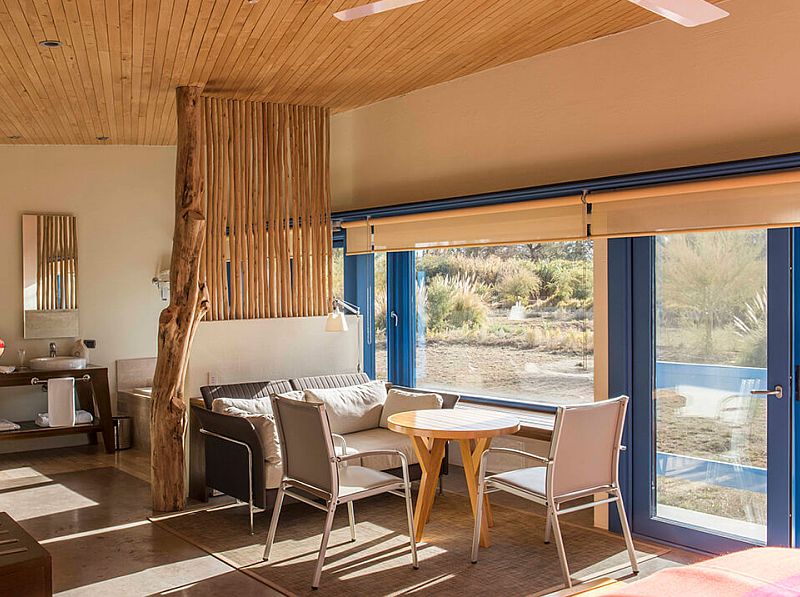 SUITE CATUR
4 Catur suites measuring 50m² (538 feet²). With balconies and views of the countryside.
See more details >
Lodge & Services
ARQUITECTURE
ARQUITECTURE
Our base is a lodge built for linking man to temporary space- present and past- and the mysteries of nature. Explora is located in the Ayllu de Larache (initially a kin-based community of the ancient Aymara people), near the village of San Pedro de Atacama. The 17-hectare (42-acre) grounds comprise 20 indigenous parcels, some with timeworn pathways and buildings that explora is committed to preserving out of a profound respect for the area's original inhabitants.
SPA
SPA
Surrounded by pampas grass and other local flora, our four pools are the perfect place to relax and enjoy the quiet of the desert after a demanding exploration. The temperature of one of the pools ranges from 25°C to 28° C / 77°F to 82°F. In the nearby area are the sauna, steam baths, and outdoor hot tubs.
OBSERVATORY
OBSERVATORY
San Pedro de Atacama boasts some of the world's clearest skies and is, therefore, one of the best places to practice astronomy. For that reason, in 2008 we inaugurated Explora's observatory, which has become one of the best private Chilean observatories. Its dome houses a potent and advanced optics telescope, the Meade 16" f/10 LX200R Advanced RD, and a main mirror of 40 cm in diameter with extraordinary resolution and sharpness.
GASTRONOMY
GASTRONOMY
Our dishes have been designed to enable guests to perform various explorations and still feel light, agile, and healthy. Furthermore, based on our luxury of the essential, we seek to offer pure flavors from quality ingredients. Bringing out the best of each product is our motto.
Our dishes are always accompanied by a superb Chilean wine. We also carry a menu of Premium wines for those that would like to try other alternatives.