Lady Florence Dixie: The first woman explorer in Patagonia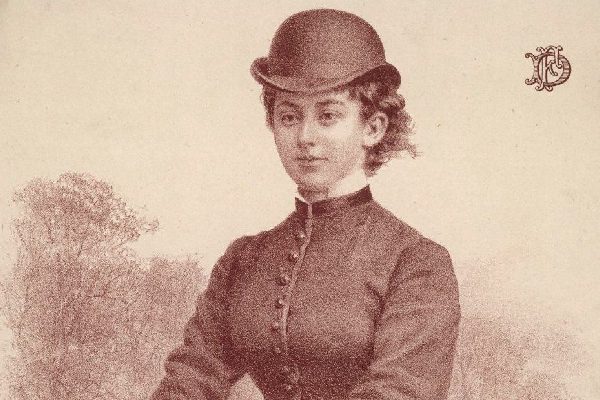 In a time when the role women played was different from now, when they did not have the chance to study, vote or even travel alone as they had to play a role at home, an innate explorer decided to do so and break with all imposed protocols.
Lady Florence Dixie (24) was a British aristocrat and adventurer who, guided by her curiosity to learn about new places, toured the remote landscapes of southern Patagonia on horseback in 1879, crossing pampas, forests and mountain ranges and becoming a pioneer of tourism in the area we now know as Torres del Paine.
Her passion and love for this place even led her to publish a book on her journey, "Across Patagonia," where she comments on the captivating nature in its maximum splendor, the encounter with different cultures such as the Tehuelches, and the culinary novelty of the territory's different products, among other things.
She was also able to observe fauna such as huemuls, condors, ñandus, guanacos and a herd of wild horses, in addition to plants like lenga and calafate trees.
Accompanied by her husband, Sir Alexander Beaumont Churchill Dixie, two of her brothers, Lord Queensberry and Lord James Douglas, a servant, and a friend, Mr. J. Beerbohm, their excursion began in Punta Arenas, where they prepared to begin their adventure to the heart of Patagonia, a trip of over 1,000 km on horseback that lasted about 60 days.
EXPLORATION ROUTE
The route included part of Chilean Patagonia, from the coast of the Magellan Strait to beyond Cape Gregorio, before turning to the north toward Laguna Blanca. They then crossed the border into Argentina in the area of the middle course of the Gallegos River, which they crossed before continuing westward through the foothills of the mountains.
After days of exploration, they came across the biggest discovery of all, which left them speechless and which Lady Florence Dixie called "Cleopatra's Needles" in her book, a three-peak mountain that we now call the Torres del Paine, considered one of the wonders of the world.
On this International Women's Day, we want to pay homage to all of the great women of history who dared to go further and follow their passion!
Photo from: BBC News