Swimming Against Plastic: The Woman Who Will Swim Around Rapa Nui
In this International Women's Day we want to share the story of Sarah Ferguson, the activist pursuing to create awareness about the impact of plastics in the ocean.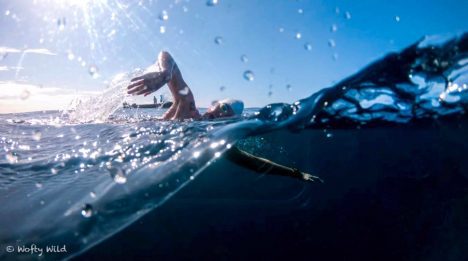 During March, this South African woman will swim the 65 kilometers/40 miles around Easter Island. She wants to meet the challenge over 24 hours and her final purpose is to create awareness about the plight of plastic pollution in this destination. In addition, she will become the first person ever to swim the perimeter of Easter Island.
Rapa Nui not only has to deal with its own waste, but with the plastic, that lands on the Island from other parts of the world. "My passion for ocean protection and recovery is a huge passion that feeds this dream", said the sportswoman and founder of Breathe Conservation, the organization which, together with Plastic Oceans Chile, is arranging the swimmer's challenge around Easter Island.
In addition, the campaign considers other activities connected with the conservation of Easter Island, including beach cleanups and education about the Island's environmental status.
Recycling at Explora
 

Rapa Nui

In addition to reducing waste by avoiding disposable containers, we partnered with the Orito Recycling Center which recycles the plastic, glass, cardboard and cans we use.

Close to the hotel, we serve all water in glass or aluminum bottles, thereby avoiding the unabated use of plastic bottles.

Source: El Mostrador.