Atacama & Uyuni
Desert & Altiplano, Chile - Bolivia
Our Rooms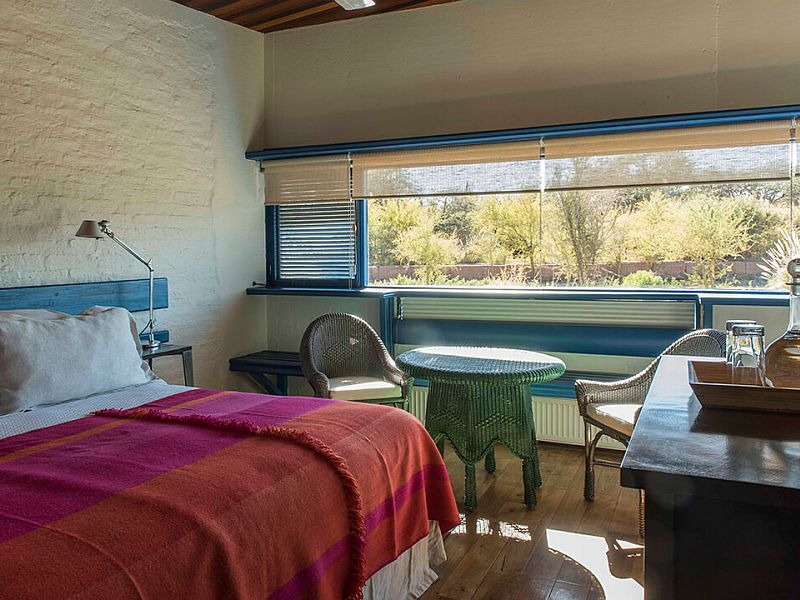 Atacama
Our rooms in our lodge and Mountain Homes: Designed to take full advantage of the silence, privacy, and spaciousness of the surrounding landscape, ensuring deep rest after a long day of exploration.
See more details >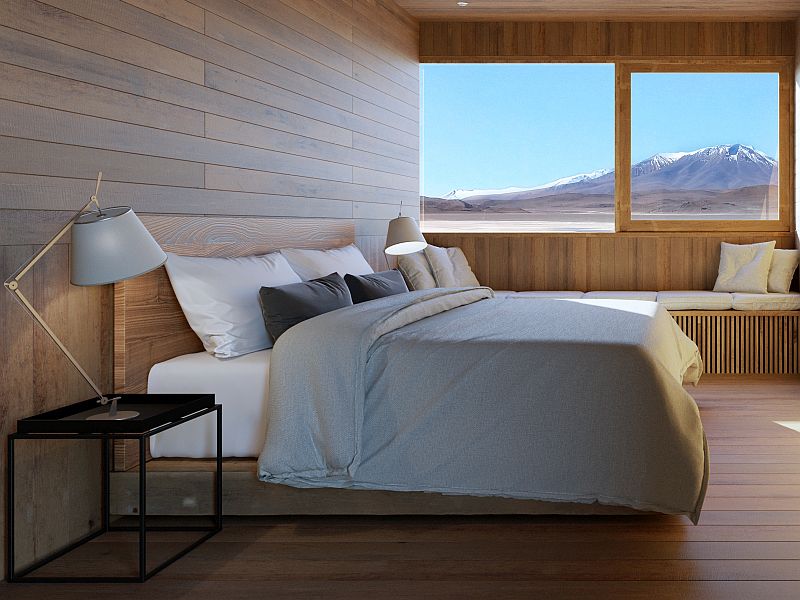 Altiplano
Our rooms in our Mountain Homes are designed to take full advantage of the beauty of the remote.
See more details >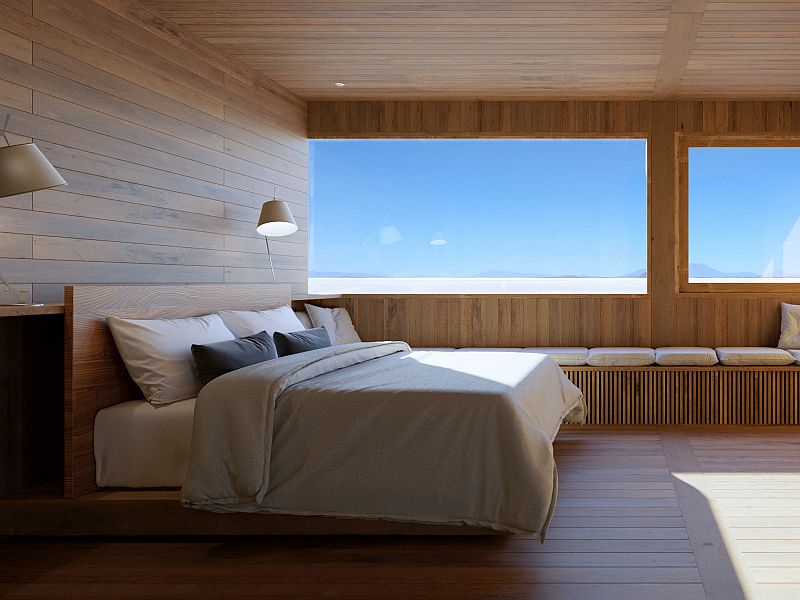 Uyuni
Our lodge and rooms welcome you with an outstanding view of the vastest salt flat on Earth
See more details >
Lodging & Services
The hotel, mountain homes and lodge throughout the travesía is thought out to help you restore your energy and nourish your desire for exploration day after day, stop after stop.
Arquitecture
Arquitecture
The architecture of Uyuni lodge and our mountain homes has been planned as to reduce interference with natural surroundings as much as possible, and to highlight the landscapes that host every construction.
In the words of Chilean architect Max Núñez, his project aims to "provide the traveler the experience of
a lifetime in the Altiplano".
Private
Private
So that you stay faithful to the pace of your own exploration, all our programmes are private. This means an exclusive vehicle, private driver, and your own Explora guide will assist you in every activity throughout the duration of the Travesía.
Travesías are a private programme from start to finish. This means an
explora guide and a driver will always be by your side throughout the
journey, steering your exploration into the depths of Uyuni, the Atacama
desert, and all in between.
Safety & Expertise
Safety & Expertise
We have roamed and studied deeply the Atacama desert and the Altiplano for over 15 years. Such experience has allowed us to grow the roots and knowledge necessary to make sure all travelers keep safe while exploring with us. All our vehicles are equipped with satellite communication systems, GPS technology, VHF radio, and oxygen supplies. Not to mention all guides and drivers, who have been highly and locally qualified for this travesía. So many years of preparation have been rewarding: in 2021 we were named as World's Leading Expedition Company in the World Travel Awards, for the third year in a row.