A 9-year old traveler writes a review about Explora Patagonia's restaurant
Alex Reavey-Cantwell is a 9-year old traveler who visited Explora Patagonia with his parents and younger brother. Upon returning from his holidays, the teacher asked him to write an essay showing what he had learned about the art of "critique" as a literary genre. As inspiration, he used his experience at our destination's restaurant and this was the result: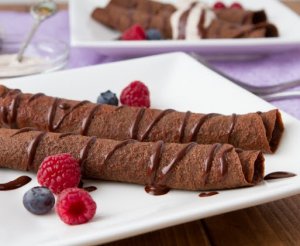 "As soon as I walked into this inviting restaurant, soft Spanish music greeted my ears. An aroma of fresh bread and salsa was intoxicatingly good. When my family and I walked in we were able to choose which table we preferred (there wasn't much of a difference between the tables, as they were all pristine). We didn't have a choice, the only other place around was a five hour round trip away.
There was no wait at all, the eight times we ate dinner there! As soon as we were seated, we were immediately served a platter of fresh hot bread and given menu and wine lists. The food changed every day so we didn't get bored of the options. A few minutes later, a waitress came over and asked us what we would like to eat. The chefs were very flexible with what they could prepare. They even allowed my brother and I to order pasta with Parmesan, even though there was no pasta on the menu! The pasta was a perfect mix of butter, and Parmesan. My mom ordered a three quinoa salad, and besides the pasta, my brother enjoyed a greens salad with balsamic dressing (it had Parmesan as well). 
My dad scarfed down a goat cheese tart, a salad with citrus dressing and last, but not least, a mushroom risotto. For dessert I had a chocolate crepe. It had a bitter covering with a soft, sweet, chocolate cream as the next layer and a hard, crunchy, white substance as the core. My brother ate the same dessert as I. For dessert my dad devoured a well-earned creme brulee. My mom was brought a big bowl of apple sorbet. I think this restaurant deserves a rating of five out of five stars! If you ever travel to Patagonia be sure to try this fabulous restaurant."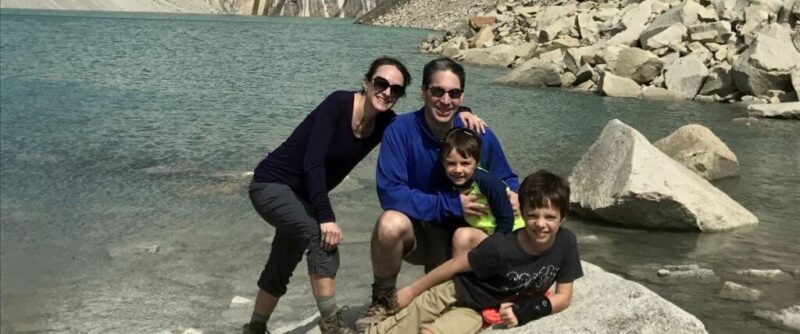 In addition to food, Alex loved the explorations during his stay at explora. He went horseback riding and got to the base of the towers; what he liked the most was trekking to the Guardas Camp at the Grey Glacier. "I enjoyed Guardas because I felt that all the scrambling over rocks and crossing through waterfalls was really rewarded when you reached the breathtaking scenic view, which looks like something out of an art museum", said Alex.